Greetings chumpensteins, chumpenstiens and chumpettes! It's been a little less regular on this blog, but with good raisin, I mean reason - no wait I do mean raisin!
Oatmeal raisin to be more precise. An old
war
intern buddy from Nickelodeon, Alex, and myself have joined forces to bring you the most fantastic ballads never heard, but later to be heard, but first written and illustrated! We'll be going live in January of 2011. Check out Alex's writing, fighting and life lessons on his website right
here
.
Until the new year arrives you can check out some final character sheets I created after boarding the first pass of the first ballad: The Untimely Fall of the Gingerbread Man. Keep in mind the styles change from ballad to ballad. Was going for a Golden Book/construction paper kind of feel. Hope it gets you folks PUMPED.
click pic for larger image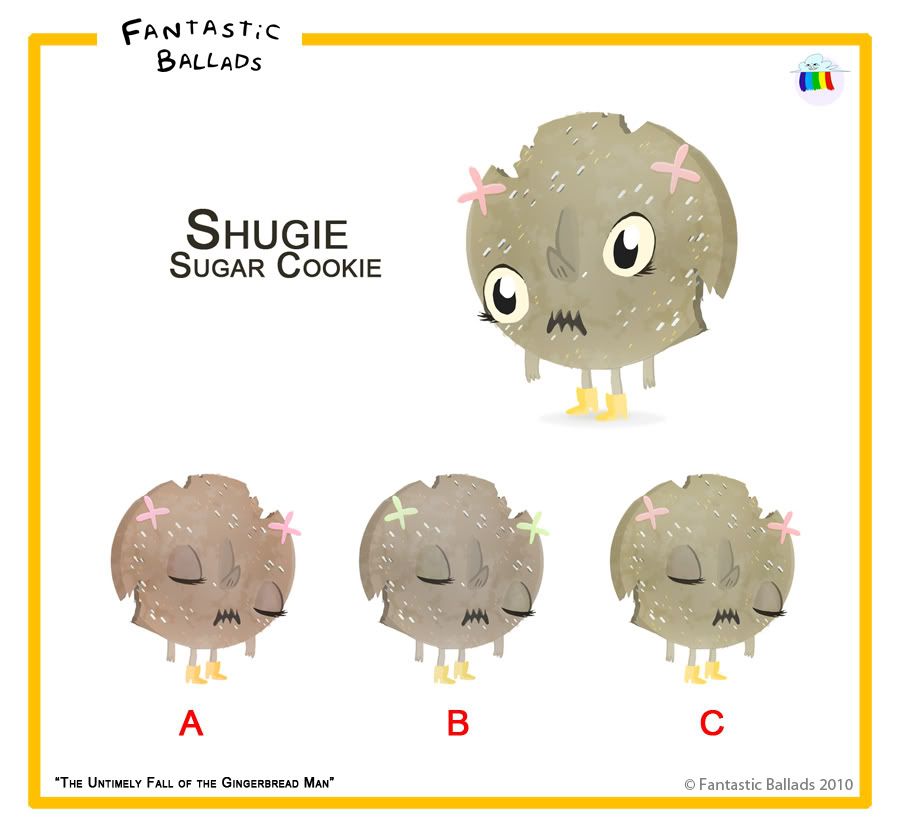 click pic for larger image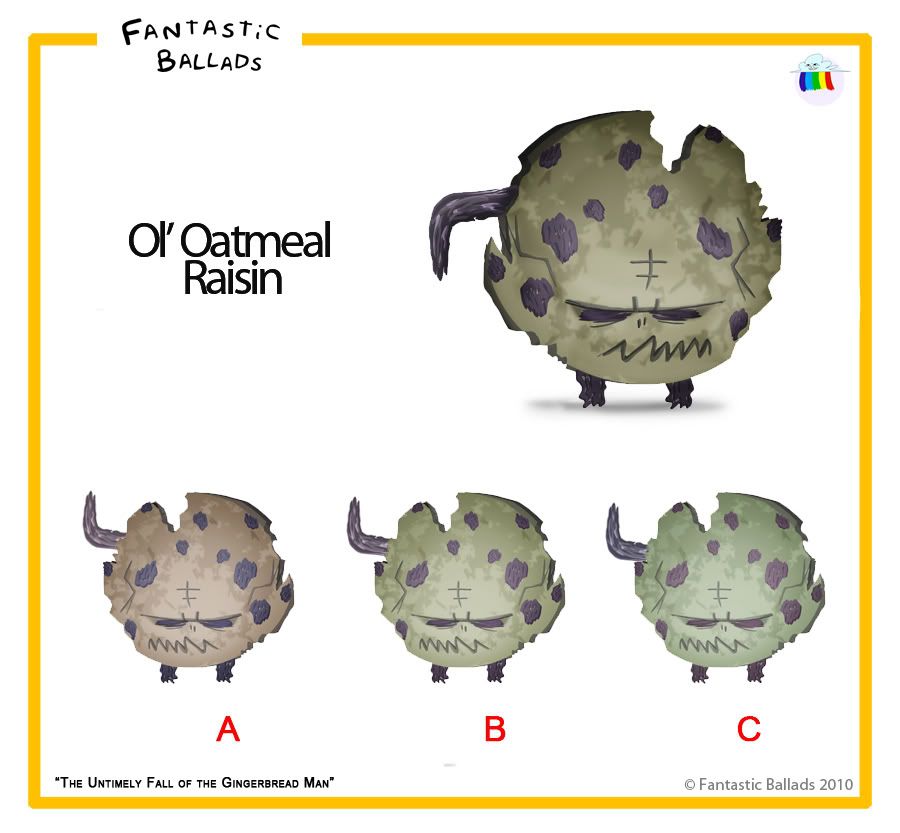 click pic for larger image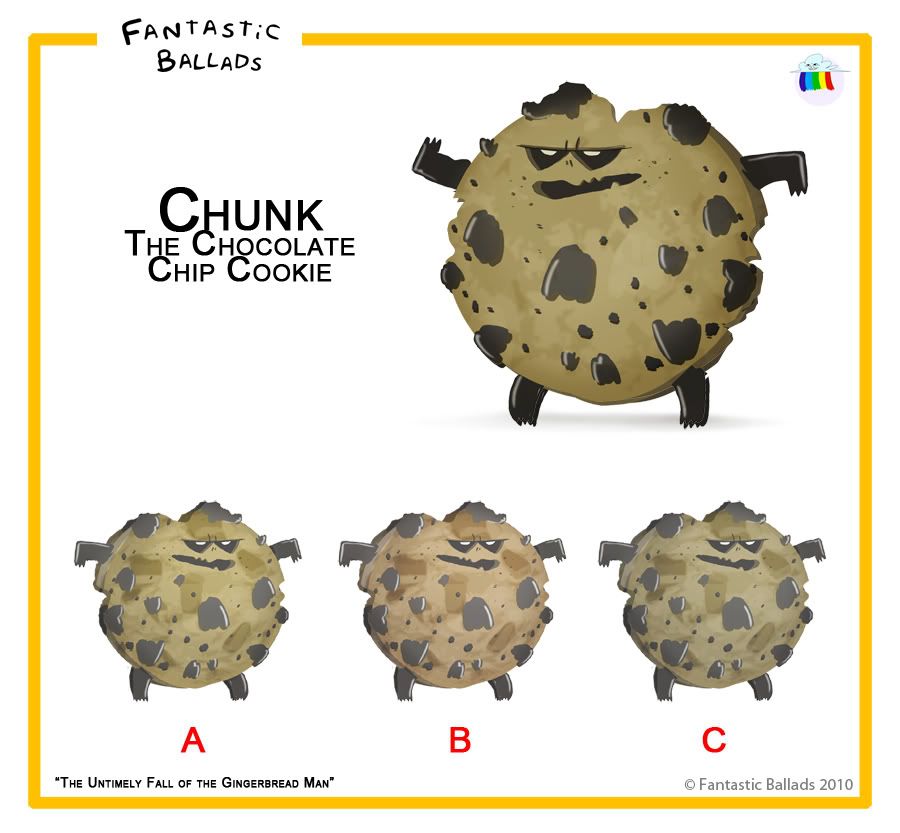 click pic for larger image
Meanwhile, in past world - over the Summer my buddy Chris Fung and I helped make the green screen scream geenier. Learned a thang or three and made some mad dollaz in the process. Chris is a great guy to work with and see, even multiple types of cameras love him! Tumble over to his tumblr by clicking
here
.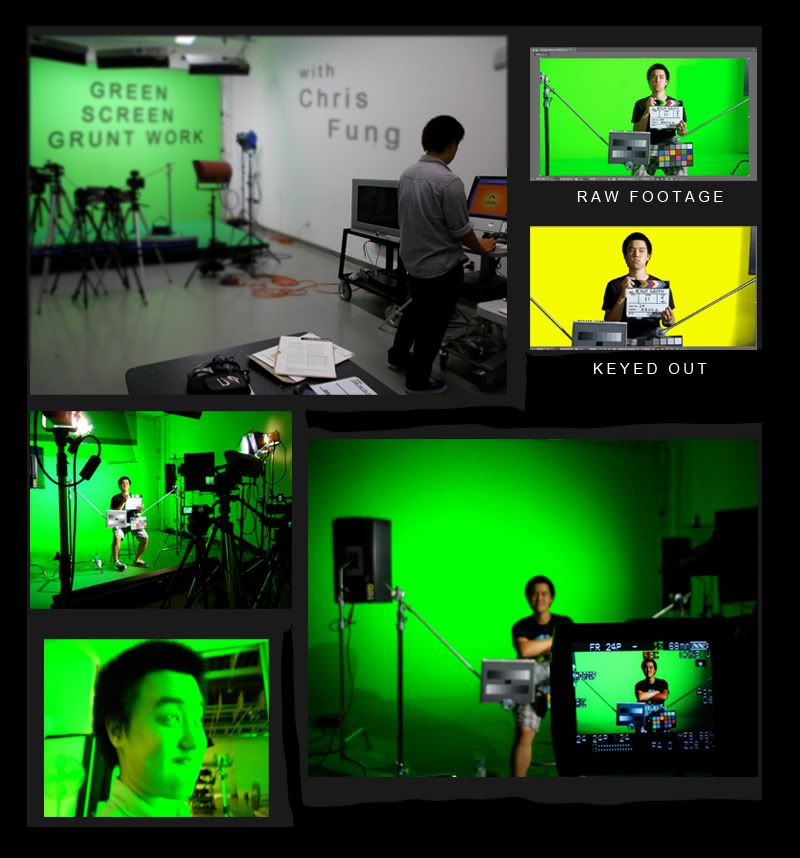 click pic for larger image
In more drawing related draw news I am taking the course "Drawing the Fantastic" again at my school. If you scroll down far enough you can see a crow that came out of the first round.
Some things never change and some things change slightly. This is a case of slightly changing - we're still doing Aesop's fables meaning I'm drawing foxes for the 2nd year - yeah they
should
be amazing then, ahem, but I've also got a new teacher who incorporates life drawing into the class - SCORE!
What could be better than that you ask? Well if I could also get paid to be the TA in the class...AND I DO AND AM! Here's some work dinkles. My silhouettes are the one's that say FOX and STORK on them. You can see my inspiration photos are
Adventure Time
and
Regular Show
. You can see other students work from the class
here
.
Silhouettes
click pic for larger image
Silhouettes C/U
click pic for larger image
LEVEL II.
Stu Fox - Prelim Variants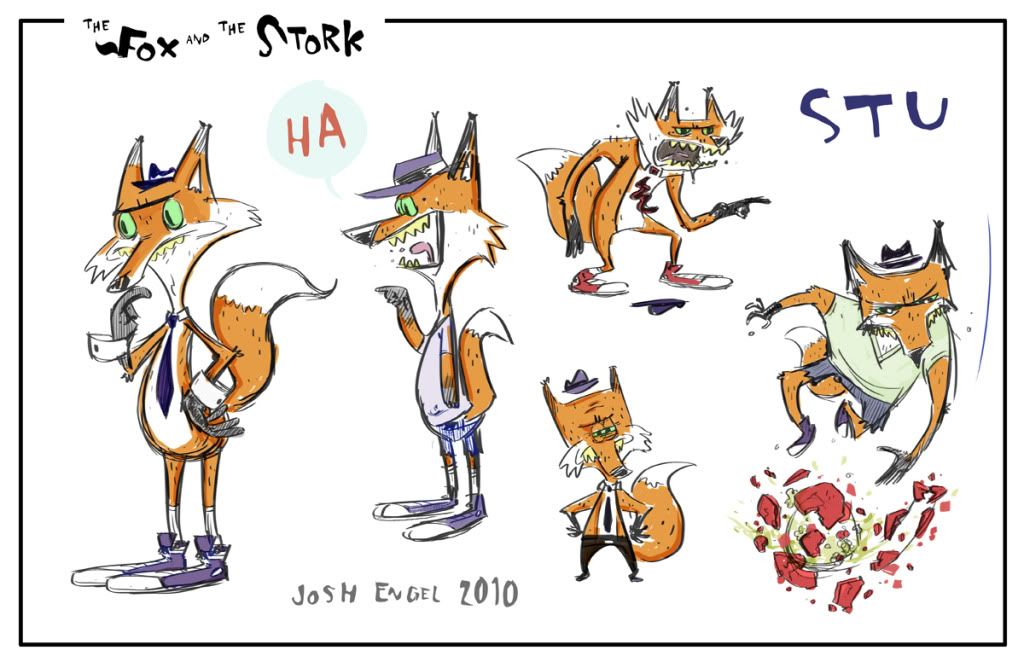 click pic for larger image
Sheena Stork - Prelim Variants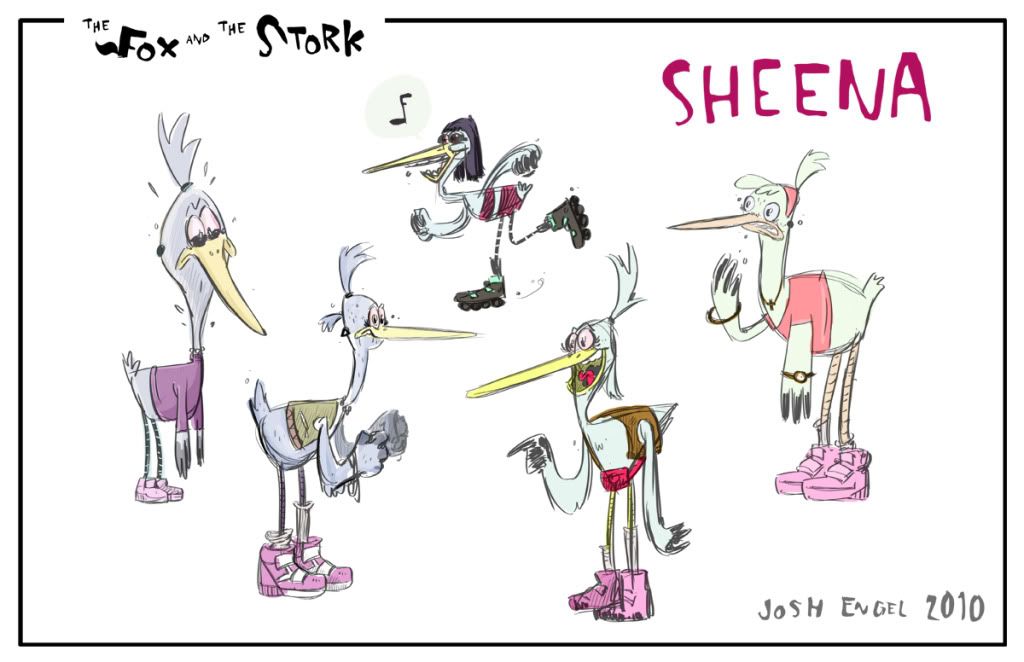 click pic for larger image
The school year is in full swing.
click pic for larger scumbag
And we're all feeling it.
I leave you with a whiteboard prophecy - a collab between roommates on the last night of Summer.